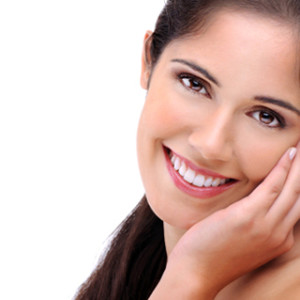 Have you ever wondered why it is so challenging to replace a missing tooth? Because most prostheses, such as dentures or bridges, wear out over time. But now you have another option – dental implants. In fact, implants can actually last for life.
Here's why:
Dental Implants Fuse With Your Bone
Implants aren't designed to just fit inside of a tooth socket in your jaw. They actually encourage new bone growth. This process is called "osseointegration,  and it's triggered by the titanium metal that the implant is made from. Osseointegration creates new bone around the implant, fusing it permanently into place in the jaw. Once it's there, it's not going anywhere!
They're Highly Biocompatible
Titanium is frequently used throughout medicine because of its ability to work harmoniously inside of our bodies. In fact, it's been used for decades for purposes like joint replacement. Once you have a dental implant placed, the titanium inside of the artificial root helps to provide strength and integrity that surpasses even the healthiest of natural teeth.
You Have Multiple Restoration Options
A single implant can be used to replace a missing tooth – but if you lose additional teeth, all you need is an extra implant and the next thing you know, we can place a bridge in your mouth. They're flexible to fit the various needs of our Centennial dental implant patients. In fact, as few as four implants can permanently support a full mouth denture.
Dental Implants Are Easy to Maintain
When you get implant restorations at our Centennial dentist office, you'll be thrilled to find out how easy they are to take care of. Implants require simple brushing and flossing – just like real teeth. With dedicated home care and preventive check-ups every 6 months, Dr. Young can help you keep your new teeth strong for life.
Are implants right for you? Call Young Family and Cosmetic Dentistry in Centennial, CO to schedule a dental implant consultation. We'll go over all of your information and complete a thorough exam to determine which option is best for your smile. Financing options are available – call our office today to get started!