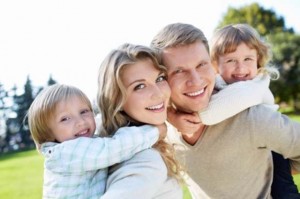 When you arrive at our office, you will be warmly greeted by our office manager, Veronica.  She will help you check in and answer any questions you may have.
Our hygienist, Shannon, will welcome you to her chair, check your vitals, take necessary x-ray images of your pearly whites before she cleans them. She will check your gum health and make suggestions for how to keep your teeth healthy at home.
After your cleaning, Dr. Young will perform a comprehensive exam which includes a head and neck exam, cavity check and oral cancer screening.  This is a great opportunity to ask any questions you may have regarding your treatment. You will also be provided short instruction videos on each procedure so you'll know exactly what to expect which many people find very helpful.
All this time during your visit, you will be well relaxed while enjoying the massage chair and a movie of your choice if you would like. We want to make sure that you have a great experience with your first visit and each time you come in. We always appreciate referrals and we strive to build strong trusting relationships with all our patients.
You can rest assured that your family and your loved ones will have the same great experience when they come in.
Save